Hey everyone! It's been a few weeks since I've written a post. I just finished working the ESY program at my school. I'm in NJ so we still have a few weeks left of summer (THANK GOODNESS)! I have also been working around my house, shopping for items for my NEW speech room, AND preparing for the arrival of my baby boy!! That's right....I am expecting my first baby in early October and couldn't be more excited. Needless to say, I've had a lot on my plate which is why I have been slightly absent from the blog the past few weeks. But...with that said...I have so many things on my "to-do" list that are speech and blog related and can't wait to share them with all of you!
With the start of the school year right around the corner (for some of you, it has already begun!), I am trying to figure out my speech room "theme" this year, stock up on supplies and speech/language materials, shop for classroom decor, brush up on common core standards, and more! Does that sound similar to your "to-do" list??! If so, you will love the next few posts I have lined up!
First up is some of the adorable, fun things I have found from searching around on Etsy. If you don't know about Etsy, you must head over and sign up immediately!! You will find everything from classroom decor to baby items to handmade jewelry. It is AMAZING!
TUMBLER CUP
I'm sure many of you have heard or seen the saying "Keep Calm and Teach On". It has become extremely popular and is EVERYWHERE. I have seen it on T-shirts, posters/prints, cups, and more. Speaking of cups, I find an adorable Tumbler Cup here. Dana's shop is called 2MBoutique and features over 250 items! It is definitely worth checking out.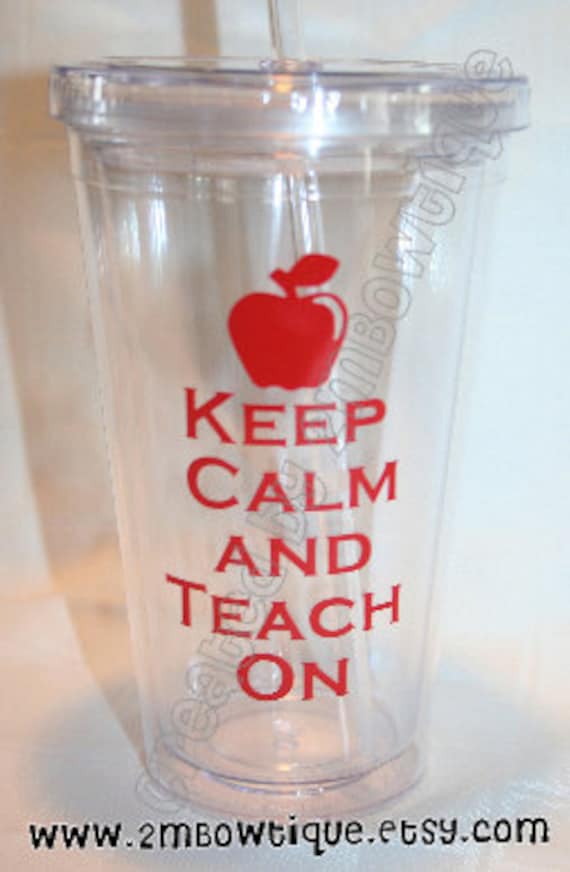 LANYARD
Most schools and clinics require teachers and other professionals to wear an ID badge. Why not be fashionable while rocking your badge with an adorable lanyard?! I purchased a black and white chevron lanyard from ewindbiglerdesign. Erin has lanyards and badge reels in many different patterns/colors. It's difficult to choose just one!
PERSONALIZED HAND SANITIZER
Ok, I think we can all agree that if you are working in a school especially with younger children, you stock up on sanitizer. Since this is a staple in most classrooms/clinics, why not make it stand out and be super cute?! I came across this personalized hand sanitizer from Scrapaddict30. I love that you can keep refilling it all year long! Tina has other cute products in her store that you should certainly check out.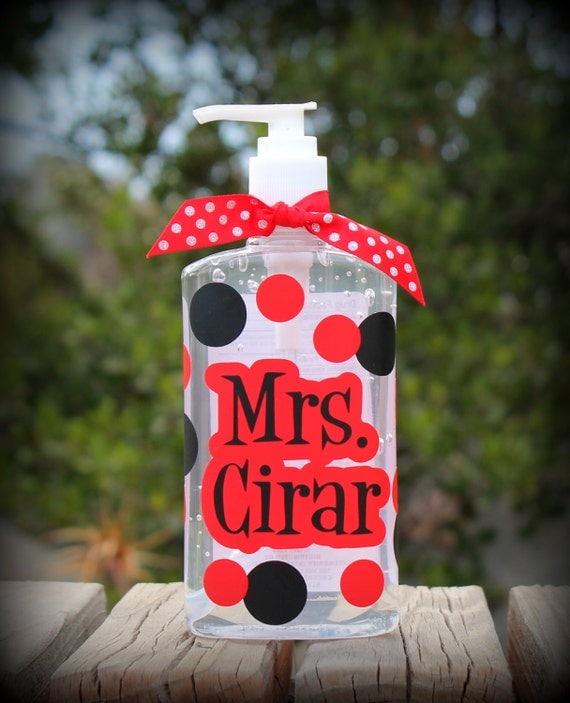 I'd love to hear what awesome items you have found on Etsy! Feel free to leave comments below.
Kristine
Live Love Speech